All Farm Passes & Activities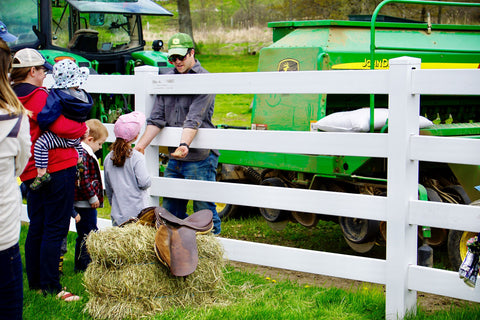 Education & Recreation are at the heart of Pineland Farms' mission. Our 5,000-acre property offers an inspiring classroom for students of all ages. On the farm the learning takes place in our forests, fields, barns, gardens and farmyard. Through hands-on participation visitors have the opportunity to explore their connection to the natural and agricultural resources of Maine.

Beautiful woodlands and fields are open to the public for year-round outdoor activities. Enjoy 30 kilometers of professionally designed, well-kept trails for biking, hiking, trail running, Nordic skiing and snowshoeing. We also offer orienteering, dry-land Nordic ski training, sledding, ice skating, tennis and disc golf, as well as guided activities.
In addition to our programming, Pineland Farms offers Events throughout the year like Harvest Festival, Strawberry Moon, & Corn Maze that highlight the season and celebrates the many offerings at the farm.
Do you love farm based education? Purchase our Farm Season Pass for families of up to four and gain access to self-guided tours, 50% off family programs, and 10% off the Market all year long for only $100! (Exclusions apply)