Farm Passes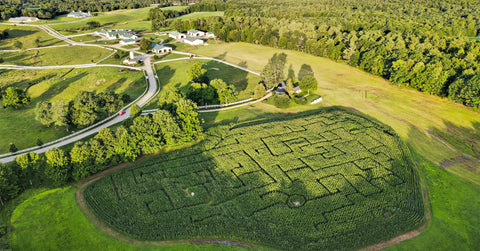 Education is at the heart of Pineland Farms' mission. Our 5,000-acre property offers an inspiring classroom for students of all ages. On the farm the learning takes place in our forests, fields, barns, gardens and farmyard. Through hands-on participation visitors have the opportunity to explore their connection to the natural and agricultural resources of Maine.

Do you love farm based education? Our farm is open daily for 2 Hour Farm Visits or purchase our Farm Season Pass for families of up to four and gain access to programs and self-guided tours all year long for only $100! (Exclusions apply)
In addition to our farm visits we also offer programming and Events throughout the year like Harvest Festival, Strawberry Day & Corn Maze that highlight the season and celebrates the many offerings at the farm.